Just back from the 26 th European Iaido Championship in Athens, the largest until now with over 300 participants and 25 countries. As it was the first time Greece organized the EIC, they did a fantastic job. The hotel was fine, the sayonara party was great and the championship itself went smoothly, thanks to the dedication of the many Greek voluntary assistants. The kakari-in knew what they were doing, results were correctly noted and send trough to the head tables. Thank you, Greece.
The Belgian team came on Thursday, to be in time for the seminar on Friday morning. Thanks to the effort and help of Efi, several taxicabs were awaiting us at the airport of both flights and on this first evening, she had made a reservation for all 21 Belgians in a fine restaurant. Where the Fix beer was greatly enjoyed.
On Friday ZKR Iai was demonstrated by Tanno sensei and explained by Kusama sensei, in the presence of Nakamura sensei. In the afternoon there was also a referee seminar for the shinpan of the championship. Kusama sensei also gave a seminar for the rokudan present, who were not shinpan on this event. This was greatly appreciated.
On Saturday, the individual championship. Belgian shinpan were Patrik Demuynck, Emilio Gomez, Philippe Bruwier and Luc Defraeye. From the 11 Belgian competitors , 8 passed the pools and started the knock outs. Almost everybody continued until the quarter finals, to be stopped just before the medals. Although all Belgians demonstrated great iai !!! Liviu, the coach of the Belgian team, and myself were very proud of the iaido our members showed on this event. As Kusama sensei told in his final speech, the quality of the European iaido is increasing every year. Our both rokudan competitors, Yuki Kanto and Michael Simonini gained the well deserved bronze and silver medal. Karen Vermeulen received a fighting spirit for her performance in the sandan division.
On Sunday, the team championship took place and the Belgian team passed the pool competition to be stopped by the Swedish team with 1fight won but 2 lost. But again, nice iaido was shown. In the afternoon came the peak of the day. All Belgians who took exam in Athens passed !!!
Sander 1st Dan, Anissa , Soumaya and Pramit 2nd Dan, Yoshi 3rd Dan and Michael 7th Dan.
Great, wonderful …. many reasons to celebrate at the sayonara party in the evening.
A big congratulation to the Belgian team !!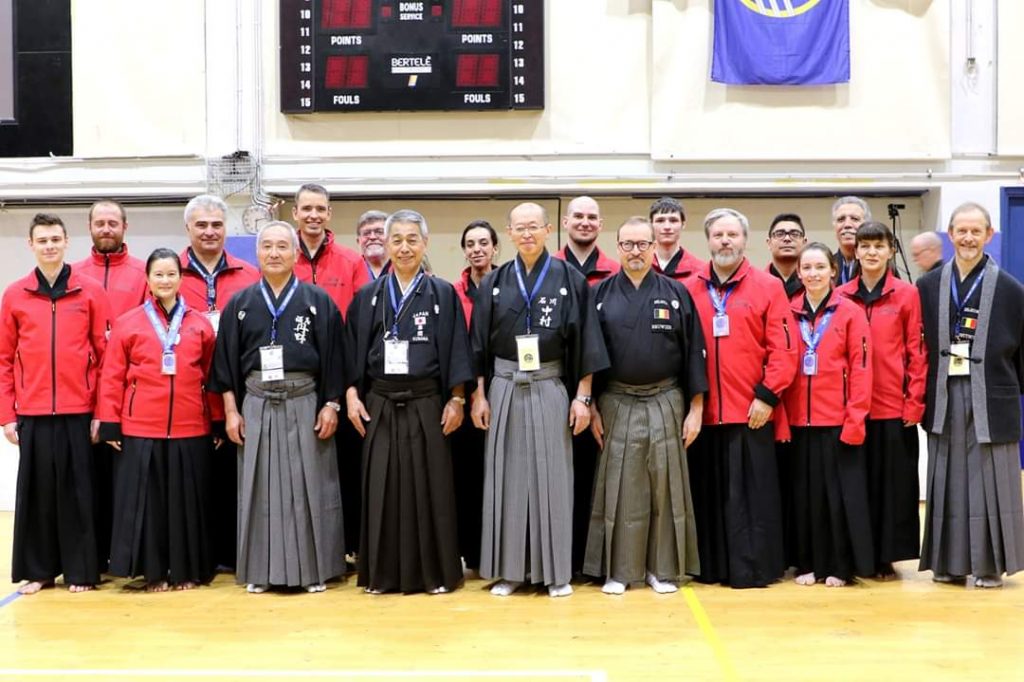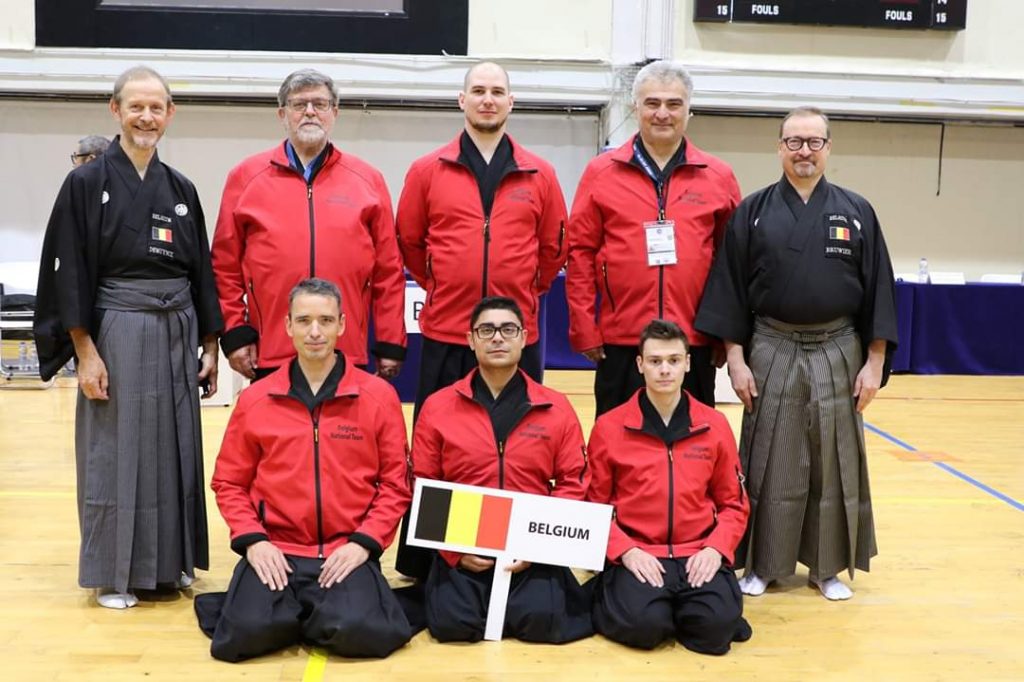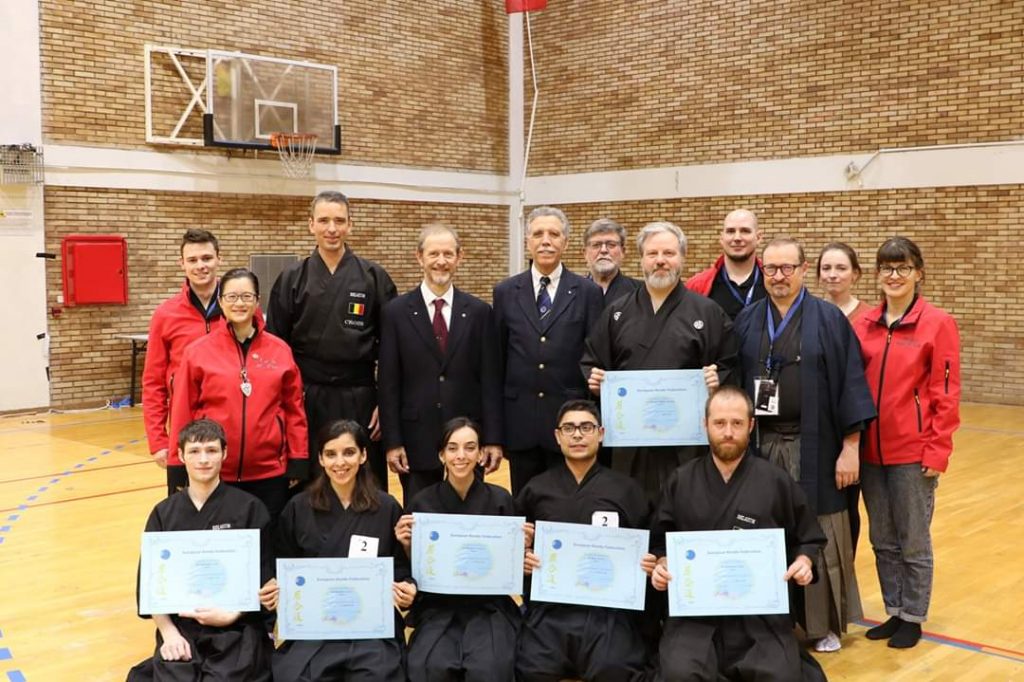 Report by Carlier Freddy – Belgian Iaido Team Manager