During the EIC in Munich everybody in Individuals passed the pools to go in the knockout phase.
In the NIDAN category Efi Bakoura made it until the semi final and got a Bronze medal.

In the SANDAN category Pramit Basu made it also to the semi final, and also won a Bronze medal and Maya Boujraf got the fighting spirit award.

In the GODAN category  Jonathan Vandenbussche made it to the semi finals and Nicolas Pauwelyn made it until the final. So Bronze medal for Jonathan, and Silver medal for Nicolas.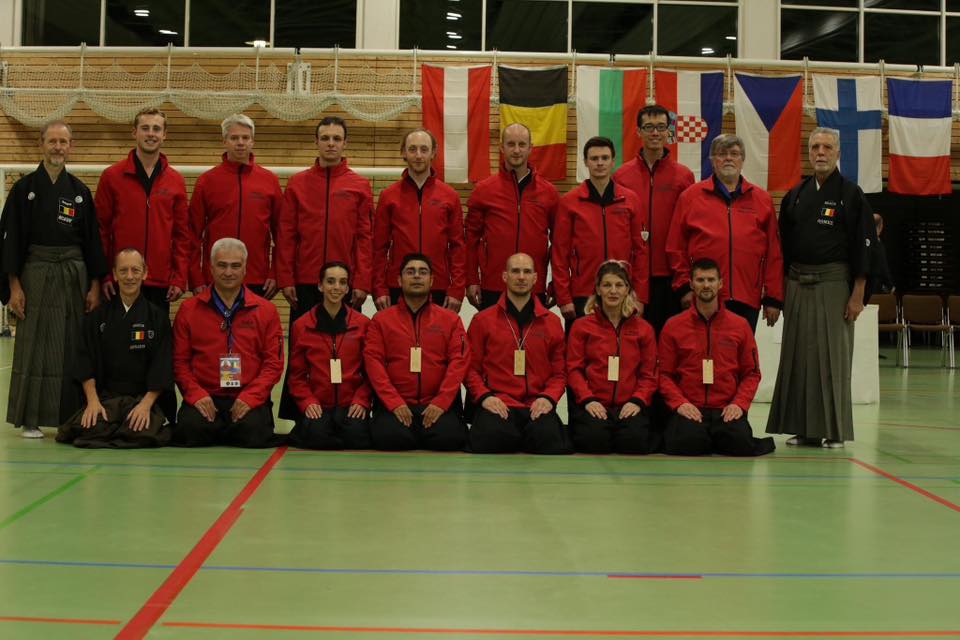 On the second day the team championships occurred. Our Belgian team came out of the pools as second. Pool was with Switzerland and Poland. They went until the quarter finals, but we lost from Spain by only one flag. Then Spain won against Greece in the semi finals, and lost in the finals from Italy.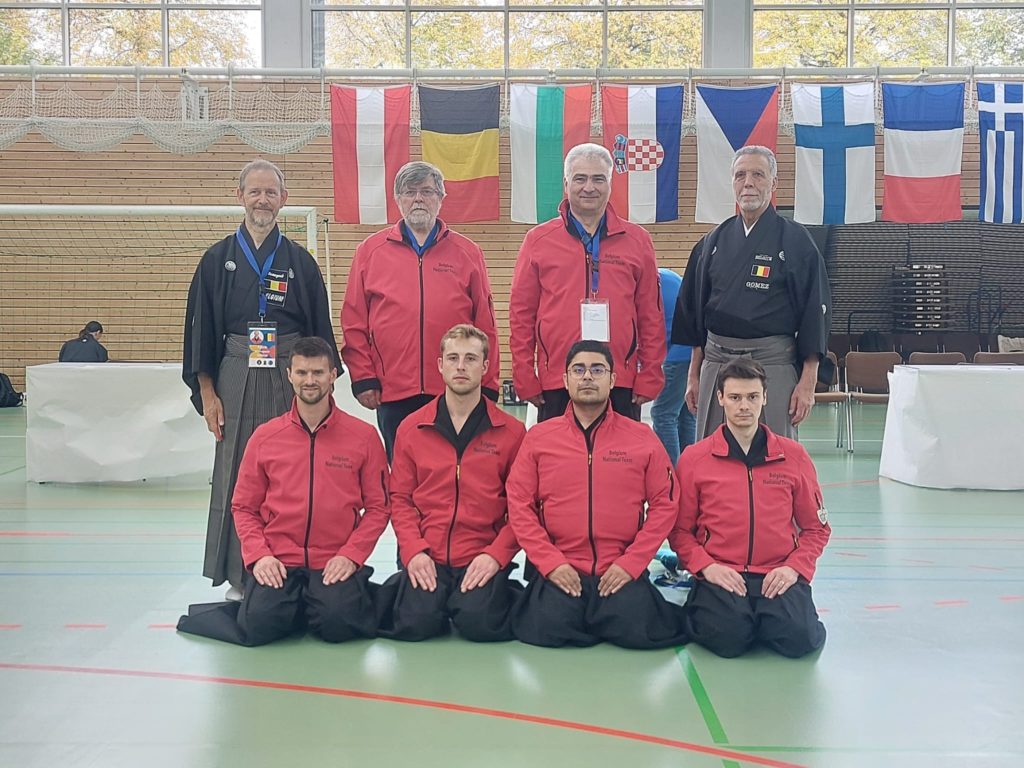 To finish not less than 8 candidates were presenting their grades and they all passed with 2 new 6th dan in Belgium: Nicolas Pauwelyn & Jonathan Vandenbussche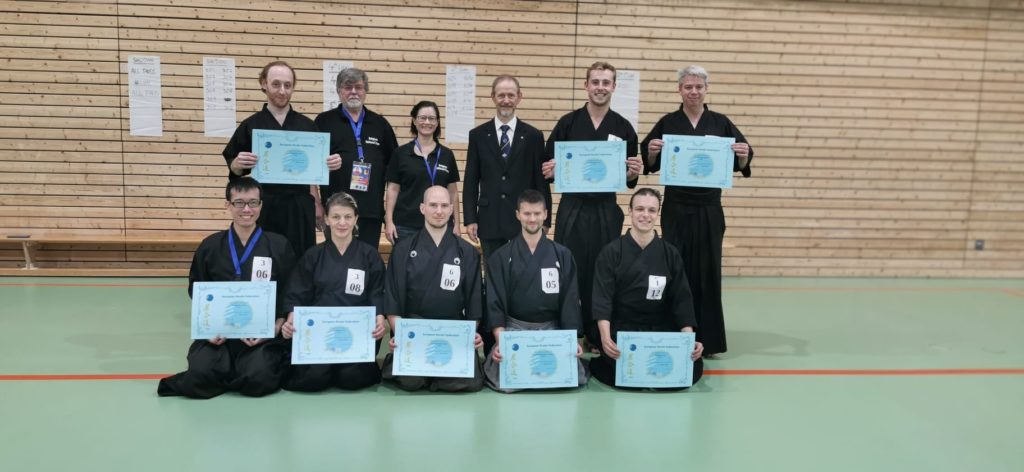 Congratulations to all
See you all next year in Sweden