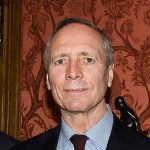 Today, we received a very sad news from Lille. Jean Pierre Raick, Kendo & Iaido Kyoshi 7th dan and EKF Technical Director, passed away.
We all know what he did for our disciplines during the past years. We all know that in the last months he was fighting a battle impossible to win.
Our thoughts go to his Family and Dojo members in Lille. We would like to express our deepest condolences.
Sayonara Jean Pierre…